There's a very good chance that everything you think you know about the "globalists" and the "New World Order (NWO)" is wrong. This is because the globalists are using their massive alt-media disinformation network to sell you a "good versus evil" fairy tale.
According to their fable's script, the "evil Western unilateral / unipolar NWO" is trying to take over the world and plunge us into an Orwellian dark age…
And the "good guys," Vladimir Putin and the BRICS nations, are standing against the evil and working to build a "benevolent multilateral / multipolar NWO" that "will usher in a new Golden Age / Renaissance for all mankind"…
…….from LaRouchePAC
Faced with these two manufactured choices, the globalists expect you to resist the "Evil West" and embrace the "Benevolent East," thus embracing the New World Order they've been planning all along.
So in this entry, I will inoculate you against their fairy tale programming by showing you what they're doing in the economic, political and religious realms to build their REAL New World Order. I'll also show you their ultimate goal, which goes far beyond the NWO.
THE TRUE GLOBALIST ECONOMIC AGENDA
The globalists' post-World War 2 plan for implementing a global government began to crystallize in 1956 under the Rockefeller-funded Special Studies Project. The Project was organized by Nelson Rockefeller, who recruited Henry Kissinger as its director and numerous globalist luminaries of the day, including John D. Rockefeller III and Laurance Rockefeller, as its participants. Five years later, the Project published the public version of its results in a book titled Prospect for America: The Rockefeller Panel Reports – a book which extols the importance of America "helping to shape a new world order"…



…from page 35
On page 173, the book lays out an "essential component" of the economic approach to the NWO: opening America's markets to aid the economic development of foreign nations…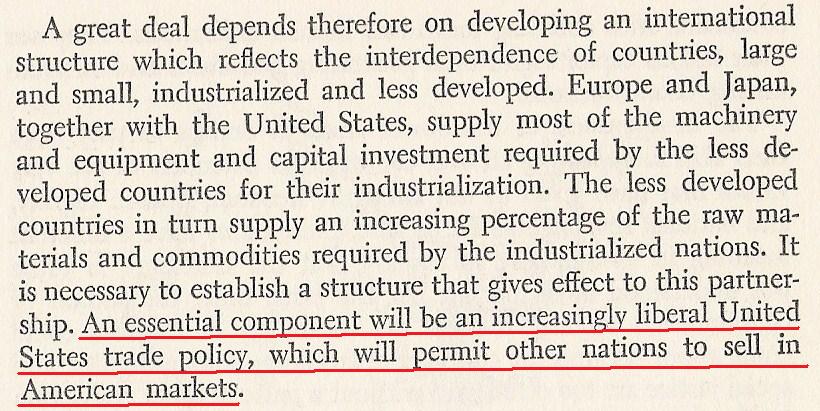 And on page 75, it hints at the intended recipients of this policy: Communist China…

Since it would be impossible to build a global New World Order without the world's most populous nation, the globalists decided to use America's markets, jobs and wealth as bait for luring the insular Chinese into the fold. And in return for joining the New World Order, China's communist officials were offered the prestige and power of being the world's new economic leaders.
This strategy was publicly admitted by globalist super-minion George Soros in a 2009 video interview with FT…
Starting at the 9:26 mark of the video, Soros says the following…
"I think this would be the time, because you really need to bring China into the creation of a new world order – financial world order. They are kind of reluctant members of the IMF. They play along, but they don't make much of a contribution because it's not their institution. Their share is not commeasurate – their voting rights are not commeasurate – to their weight. So I think you need a New World Order that China has to be part of the process of creating it, and they have to buy in. They have to own it the same way as I said the United States owns… the Washington consensus… the current order, and I think this would be a more stable one where you would have a coordinated policies."
So as you look at America today – a nation sapped of its well-paying jobs and economic vitality – you now know how it started: with the Rockefellers and Henry Kissinger deciding to hand America's economic position to China. That's why Kissinger made his secret trip to "open up" China in 1971…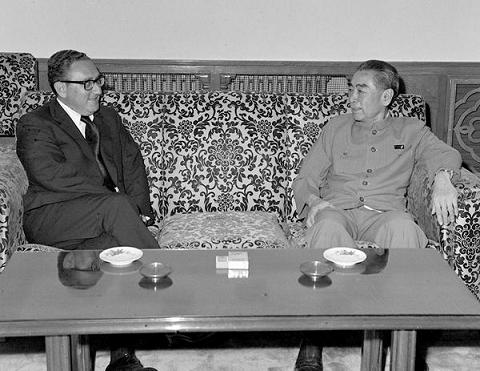 …and why David Rockefeller Sr. followed him in in 1973…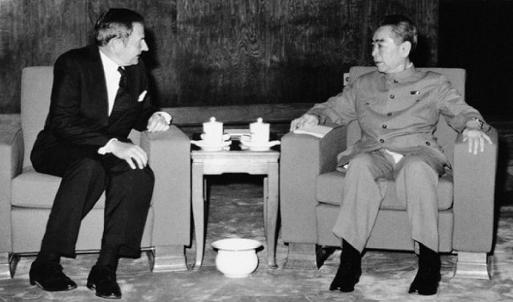 This information is from redefininggod.com. For more information on the site, please view the articles below: 
This appendix is under construction; there's more to come. Until that time, though, here are some entries you will find very illuminating (the ones in bold are must-reads)…