I am sharing with all of you an entry from a blogger who is very good at figuring out psychological operations being played out upon humanity. See what you think about his analysis of a 'Trump Card' assassination psyop on Friday, Dec. 22nd, since all the world's a huge stage and all of them mere actors playing their NWO roles.
Via RedefiningGod.co:
 Why is Friday, 12/22/17, a high probability day for a Trump assassination?
There is a "Deep State" motive for killing Trump before midnight tomorrow. Once Congress has completed the tax cut bill's enrollment ceremony today and sends the bill to President Trump, the 10-day pocket veto clock will start ticking (because Trump has indicated that he won't sign it right away to avoid triggering associated Medicare spending cuts before 2019). So if Trump dies before he signs the tax bill, the tax cuts will not happen. "President" Pence wouldn't sign it because the extra tax money would be needed to fight the war that would follow Trump's supposed death.
Now, we're seeing this…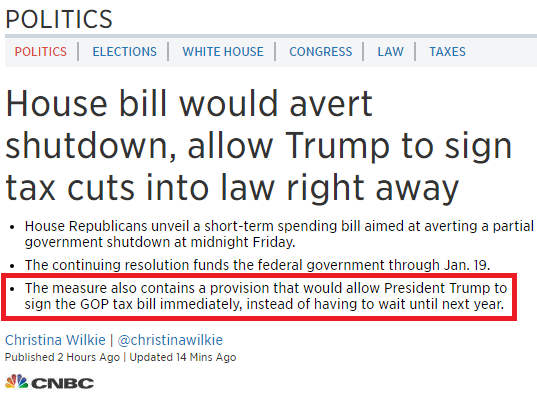 …from CNBC
So if Congress passes the continuing resolution tomorrow, both it and the tax cut bill will be on President Trump's desk to be signed before midnight. This means that if the "Deep State" wants to deny Trump his victory and keep the $1.5 trillion in tax money, they'll have to kill him before midnight tomorrow. And if Trump gets the ax tomorrow, there is a chance Putin might get the ax too – it would be described as a coordinated attack by the US "Neocon-Neolib-Zionist Deep State" fronted by Pence and the Russian "Atlantic Integrationist Deep State" fronted by Medvedev.
READ MORE: Illuminati Card Game Predicts Donald Trumps Assassination 
That being said, a "Deep State" false-flag to be blamed on North Korea is the likely mode of Trump's assassination. Watch for the New York City & Washington, DC dual attack described further down in this entry.
~ continued 1 ~
By the way, if you click on the link about Trump delaying his signature on the tax bill, you'll see this picture…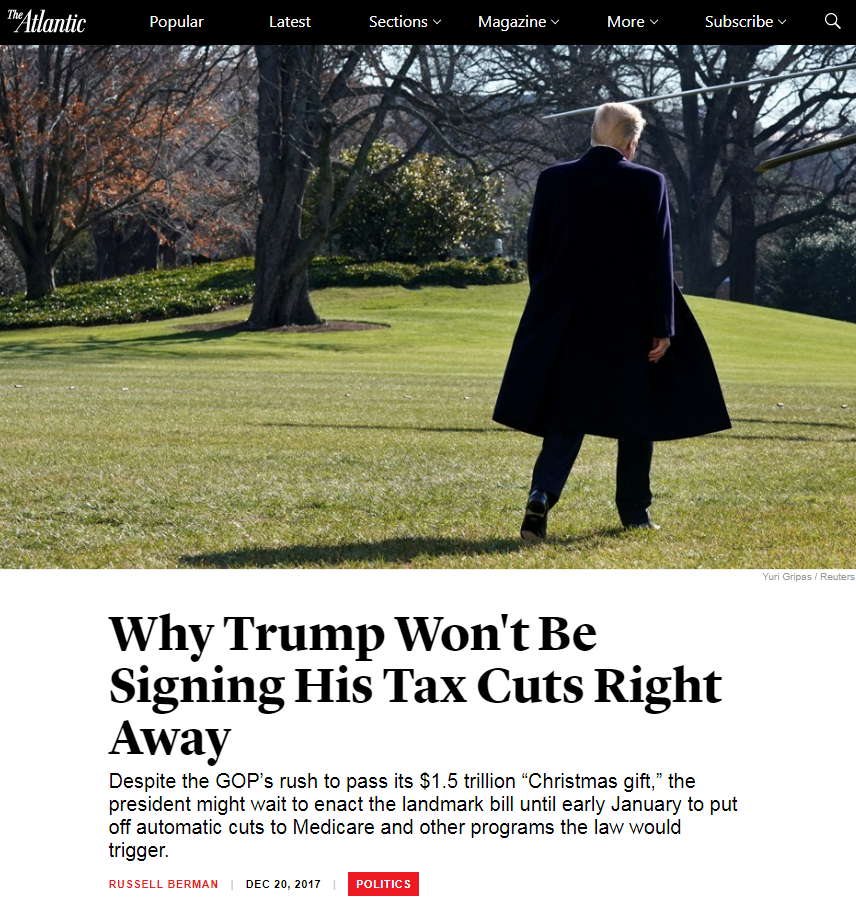 …from The Atlantic
It is a photo of "Trump departing," and it's a rather odd picture to pair with a tax cut article. Are they giving us a hint? And in the subtitle, they call the tax cut a "Christmas gift," and a Christmas gift is something a grinchy Satanist "Deep State" would like to steal, isn't it?
~ continued 2 ~
If they do the false-flag assassination tomorrow, they can also simulate a North Korean EMP attack using the KMS-4 satellite. It will reach a targeting position over the eastern third of the country at about 10:20 AM EST tomorrow…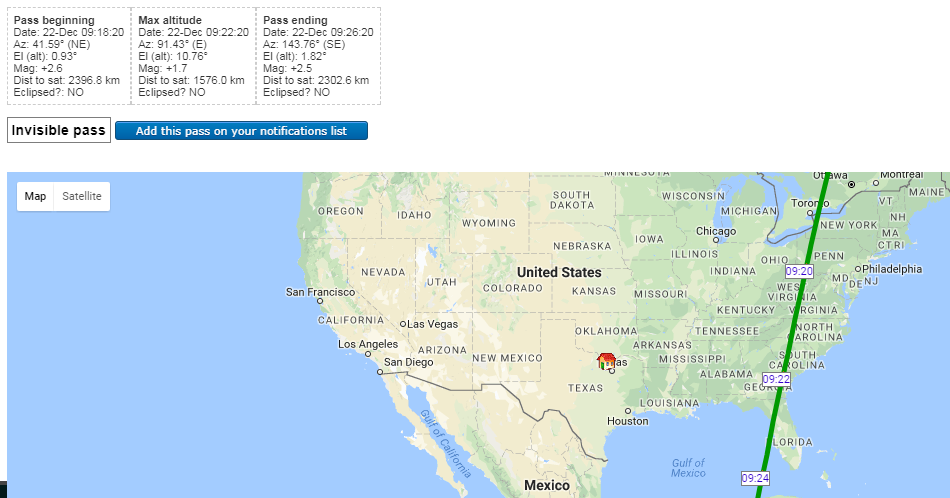 …from N2YO.com
If they leave it on its normal course and its normal altitude, they could simulate EMP effects over the entire eastern third of the US. But if they want to focus on the Washington to New York corridor, they'd do an orbital course correction to route the satellite over Philadelphia at a lower altitude.
More information on how the globalists would simulate an EMP attack is found further down this entry.